CURRENT VACANCIES
Protim Ržišnik Perc razpisuje naslednja prosta delovna mesta:
Architects, designers, 3D modelers, engineers, programmers, economists, students etc.
Would you like to become part of a team culture, play an important role in diverse projects, and enjoy your work? We're looking forward to meeting you so please don't hesitate, make an application.
The Ržišnik Perc group believes in its people. Without their commitment, creativity and passion there would be no success. We strive for long-term collaboration, so the development of our employees' social, economic, and professional skills is our core value.
More than 140 interesting colleagues await you in a pleasant working environment. No matter whether you are an experienced professional or a new graduate, thanks to our mentoring culture everyone can easily get onboard.
With us, mutual respect and equality come first.

We value open-mindedness, innovation, and flexibility so we support all forms of cooperation. We are always happy to engage new employees due to the large number of projects. If you'd like to become part of our professional network, please send us your CV/ Cover letter/ Resume / Portfolio to zaposlitve@r-p.si.
Describe your qualifications, experiences and knowledge and indicate in which specific area of work you excel.
Youth development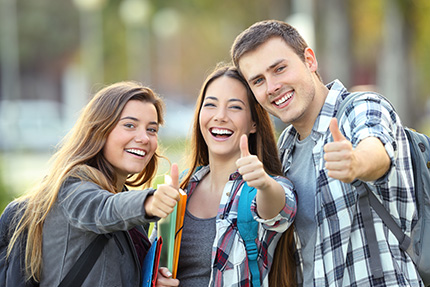 Youth is the future, it's as simple at that!
The constant development of our people is crucial and the only way of establishing the next generation of our experts. Furthermore, it's also our guarantee for the standards that we present to the market.
Student participation in our successes is not negligible; in fact it's a desirable and mandatory part of our development and our long-term strategy.
Student work and internships
Would you like to gain valuable practical experience during your studies?
We believe that practice during studying is extremely important. It's useful both for young people, who are given the opportunity to learn about the applicability of theoretical knowledge in practice, as well as for a company that is facing new trends in professional and social fields.
That's why we're more than happy to enable young people to gain their first work experience.
Scholarships
We provide scholarships to students, who are recognized as promising future co-workers during their student work.
Internship
We all had to start somewhere. We strive to provide young people with quality internships under the professional mentorship of experienced professionals. They're well aware of how important it is to pass their knowledge and experience on to the next generation.
General application for student work is permanently open. You can also contact us through zaposlitve@r-p.si or through our youth development representative, Tomaž Kučan.
We also include students in our 'research and design' approach. You can read more about the laboratory of ideas here.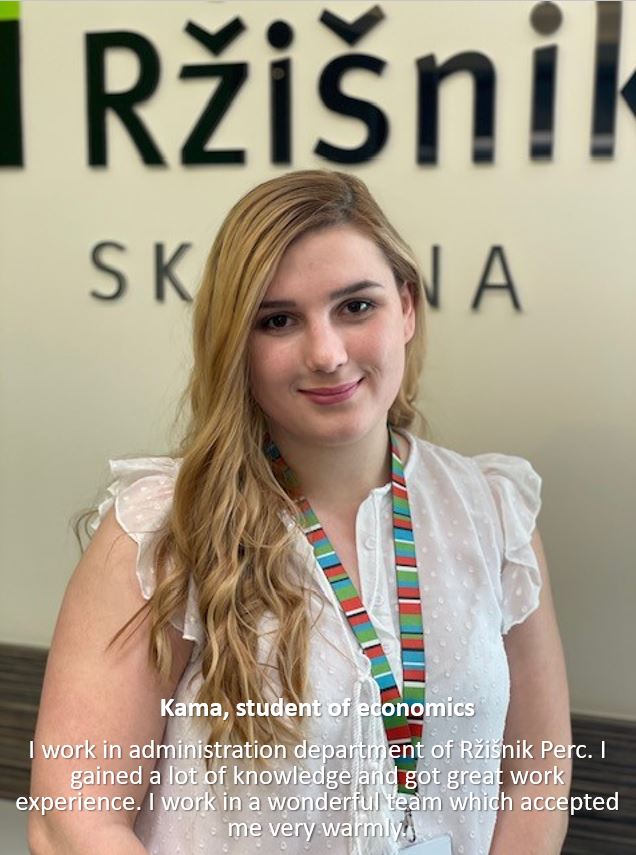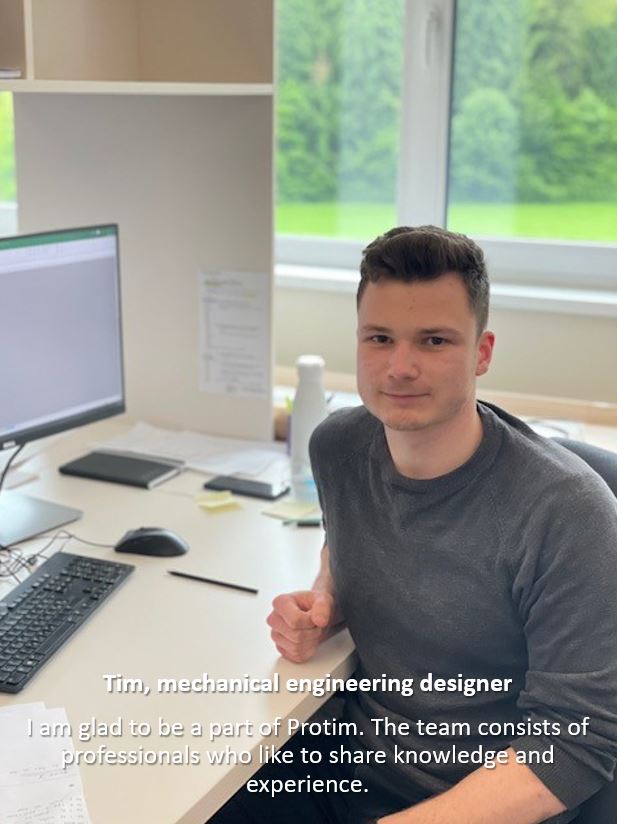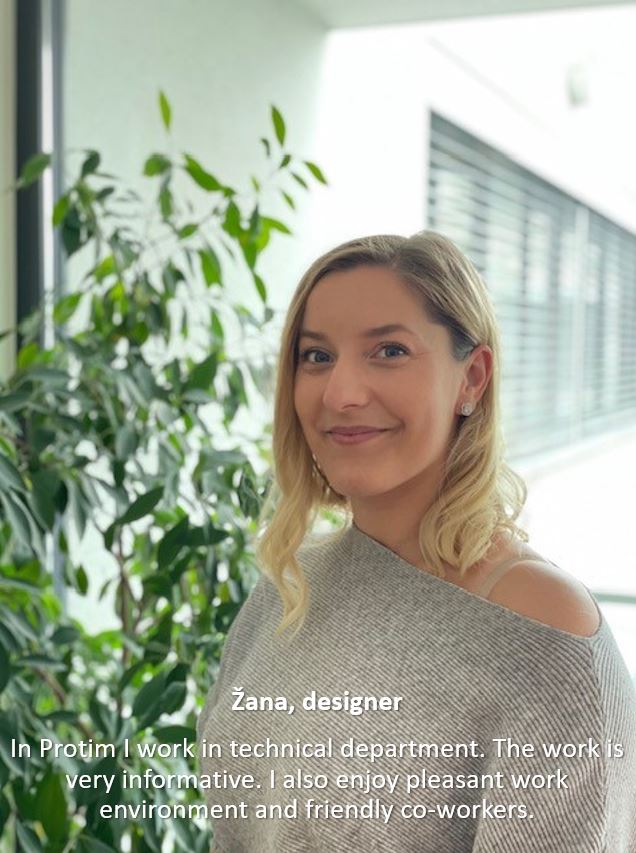 More
"My PROTIM experience as an Architecture intern was a very pleasant one. The team is composed of highly trained people that never ceased to amaze me regarding their helpfulness towards a foreign intern. Moreover, their Slovene office is very well organized and equipped, providing a great environment for the whole creative process."
Madalina Musat, architect, Romania

"My name is Georgios Kaldis and I come from Greece. I studied Architecture at the National Technical University of Athens and Urban Design in ETH Zürich. I currently work as an architect in Basel. In 2013, I had the opportunity to do an internship in PROTIM through the IAESTE programme, which was a unique and extremely rewarding experience. From the first moment, I was heartily welcomed by my colleagues who put a lot of effort into making me feel comfortable and were very keen on transmigrating their knowledge to me. The company was characterised by professionalism and the English language was not a barrier between us. The various assignments that I undertook during my time there were from a great spectrum of projects and greatly enriched my technical expertise. Looking back, I believe that it was a great opportunity for my smooth transition from an exclusively academic environment to real working conditions where I was able to thrive and grow as a professional."
Georgios Kaldis, architect, Greece

"My personal experience working at PROTIM was a very pleasant one, I enjoyed the company of the colleagues, I learned how it fels like to be part of a very professional environment. I am glad I had the opportunity to observe and make my contribution. I wish I had stayed longer in order to catch more phazes of the projects in which I was involved. It seemed to me that this was a great team that knows how to turn great designs into the complex reality of planning and building. Thanks you, PROTIM, for having me!"
Cela Vanesa Adamescu, architect, Romania

"My experience in PROTIM opened my own idea about how an architecture studio can be. I had never worked in such a big organisation with numerous employees and numerous projects going on, every one of them loaded with very high technical and aesthetic standards. I found myself in a place where people were focused on their tasks but always respectful for each other creating a collaboration environment. This inner culture, where communication plays an essential role, is reflected in the quality of the architecture that is produced in the field. I would summarize my experience in PROTIM by saying that it is a place where you enjoy architecture because you learn about it every day and the most important thing is that the team is led by people that encourage you to do so."
Balam Enríquez Alatriste, architect, Mexico
8 REASONS WHY IT'S GOOD TO BE WITH US?
Pleasant working environment
We want everyone to feel as comfortable as possible. We look at our relationships In the long run. In our group, we also encourage opinions and the exchange of ideas separately from project work. Our bright and airy spaces, two green roof terraces, and a shared kitchen offer everyone space for relaxation and meetings. Good coffee and fresh fruit every day provide a pleasant and creative atmosphere.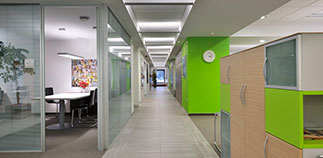 Location - Šenčur
Always in the opposite direction from the traffic jams, free parking spaces, a magnificent view of the Alps, a restaurant, shop, kindergarten, medical clinic, and more. Everything is close by.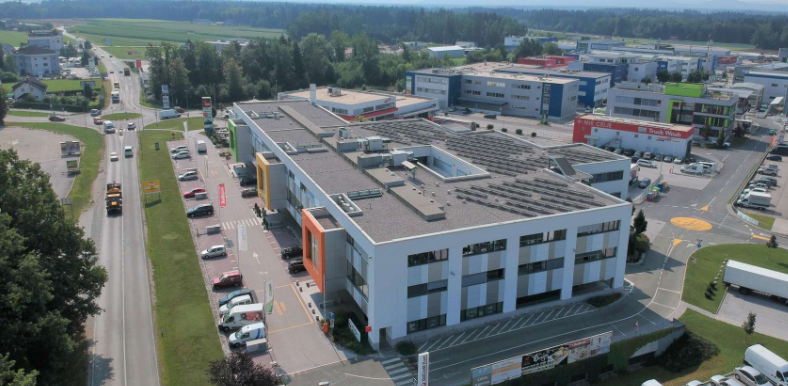 Professional growth and education
We keep up with trends and we offer employees various development opportunities; from career adjustments to dedicated professional training. We encourage the shared distribution of knowledge within the group.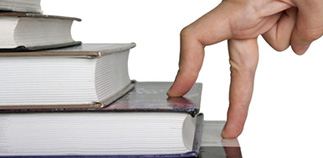 Trips & events
Just as we are passionate about exchanging work opinions and ideas, we're also passionate about get-togethers outside of work. New ideas, new projects and development are also a result of our time together outside our offices.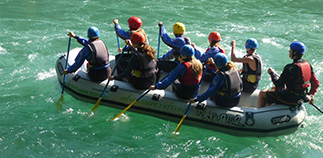 Work-life balance
With the help of adapted working time models, we keep professional ambitions and commitment in balance, as well as time for ourselves and our families. One of our approaches to balance is corporate housing for young people, which also includes a kindergarten and is just a three minute walk from our offices.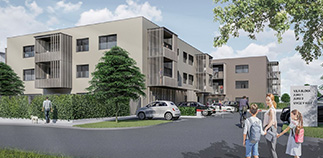 Diversity
Our activities know no boundaries, nor do our employees. Our group consists of people with different backgrounds, cultures, genders, and religions. We strongly condemn any discrimination and advocate an open and equal society.
Digital work environment
In the Ržišnik Perc Group, we strive for digitalisation, simplification, and process efficiency. Architects and engineers create projects in a BIM (Building Information Modelling) environment. We have developed our own products for property management and energy measurement: EVIDENS and EMR. In search of the best possible solutions, we are constantly developing new applications and upgrading existing ones for our work and for our clients.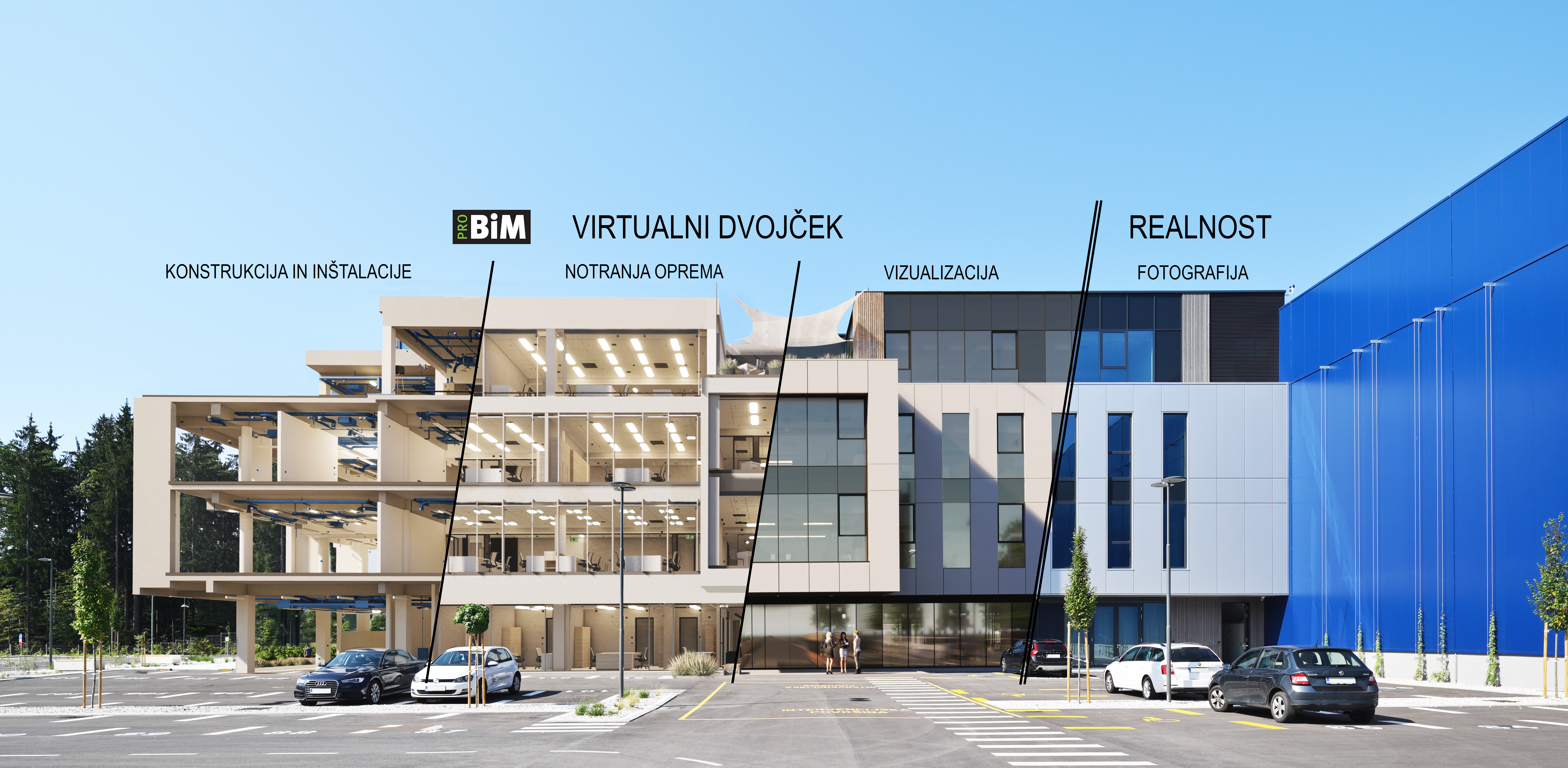 Employees
Last but not least, our greatest value; we encourage mutual cooperation and knowledge sharing. We support and respect our colleagues, we are positive and always ready to help each other, because we simply know that together we can do more.